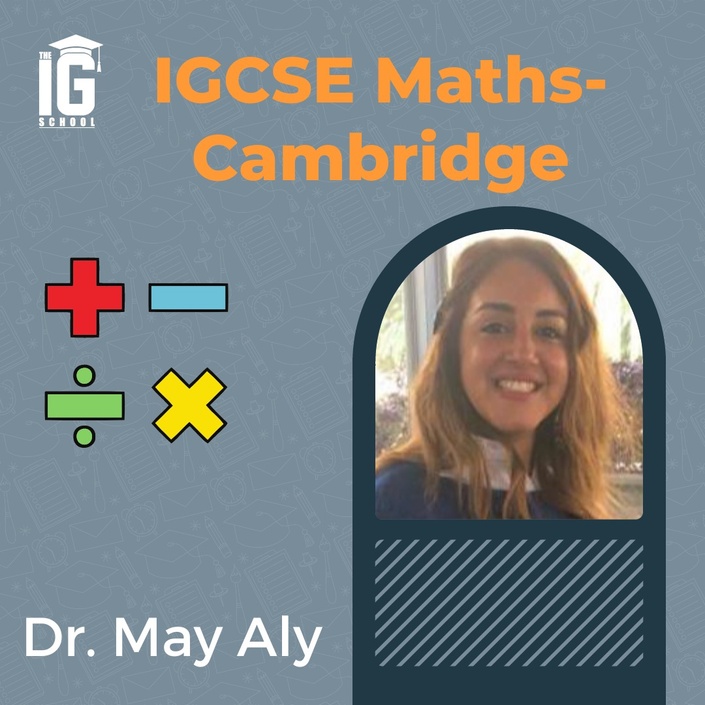 June 2022-Mathematics Cambridge IGCSE - Dr May Aly
This course Will Start on September 26 ,2021 Cambridge IGCSE Mathematics 0580/0980
Your Instructor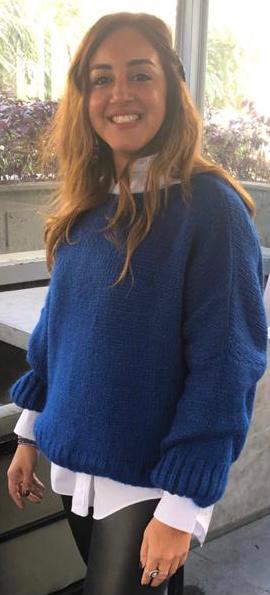 Dr. May is a certified IGCSE and International A-level math teacher for both Cambridge and Pearson Edexcel boards.
Dr. May started her teaching career in the year 2010 as a co-teacher with the one and only Dr. Amin Selim, may his soul rest in peace.
Since her start, Dr. May has taught in some of Egypt's largest and most reputable schools and centers. Through her firm system and robust management of her students, Dr. May has managed to help her students achieve the best grades possible and in several cases some of her students were awarded the outstanding learners award in both O-levels and A-levels.
Frequently Asked Questions
When does the course start and finish?
This Course starts on the date indicated. The course will be automatically unpublished once final exams pass.
Would I find explanatory video lectures for the whole syllabus once in enrol in the course?
No, Lectures would be dripped in gradually. Once your course starts, you will receive ___ new lectures every week just as what happens in the real classroom. Previously added lectures are not removed throughout the course so that you can review any lecture an unlimited number of times after its release.
Would I receive assignments to solve?
Yes, you will by the end of each chapter, your tutors will assign you a task to do and they will answer this homework in the next video lecture just as what done inside the classroom.
Can I directly ask questions to the tutor?
Yes, for sure you can through sending a direct message to the tutor. Your question would be typically answered in 24 hours. There is also an opportunity to arrange a live chat with the tutor or any of his assistants. Be sure that we will never leave any question unanswered!
Would I get any exams?
Yes, PDF exams would be posted for you to solve. Then the mark scheme will be given with an explanatory video lecture explaining the correct answers and commenting on the common mistakes.
What is the language used by the tutor in the video lectures?
This course is taught in both Arabic and English language just like inside any regular classroom in Egypt. Be aware that if you are not a speaker of Arabic language you might have difficulties in understanding this course.
What are the course materials and how would I get them?
The course materials include notes & classified past papers. The material will be uploaded as Downloadable PDF documents or view only depending on the file content on the first day of the course. If you are located in Egypt you can order them through The IG School team.
What are the payment methods?
Credit Card. The IG Club Bank account ( Request details by contacting us) The IG Club Office located in 28 AbdelRazek El Sanhoury, Nasr City, Cairo , Egypt ( 00201210837777)
Are the course fees refundable?
According to our terms and conditions, we DO NOT refund any course fees since a full description is provided before any student proceeds with payment.
How frequently do I get video lecture
lectures are published two times per week ,make sure to fill your application form once you are enrolled to the course and WhatsAppmy assistant on +201021661677 to know the exact publishing date of each topic. Videos including both explanation and classified solving are published and left there till the end of the course
This course is closed for enrollment.